1. the teapot with wink – Miss Étoile
The entry in the top 11 is tableware by Miss Étoile * – simply an absolute eye-catcher. Loving, detailed, and always (literally) designed with a slight twinkle in his eye.
The rest of own ware is rather simple and unobtrusive, one of these sugary pitchers brings romantic flair to the coffee table. So you are loving but brews its toasty warm tea on love! Also for the beloved MOM or girlfriend an always-great gift. You will find a nice selection here*.
2. fancy Swing coat
I bought this beautiful piece last winter and I can't wait to get him out of the closet again soon!
The Swing Coat* autumn/winter in four different – colors therefore has a great Hourglass shape and can be especially nice to dresses and skirts. The length is ideal for the legs to cover and warm.
Fleecy faux fur on collar and sleeves and two big buttons in the chest make the piece a real favorite part.
The pockets on the sides are very practical.
I like especially the Burgundy which varied to combine and to dark red lipstick looks just fabulous. You can find the coat here*.
3. a newsboy cap for men & ladies
These caps are designed as she once wore the "Newsboy" at work. Particularly in the late 19th and early 20th century, these flat hats for boys and men were equally popular, today they are also performed by ladies.
You are a very decorative up today and also some casual pieces. In the summer they protect great against strong sunlight, autumn turn against humidity and light wind.
You can find the beautiful caps, for example, here at Tate millinery*. Karen produces the pieces according to requirements in many colors and shapes!
4. playful skirts
The floral Summer dresses must now give the warm fall fashion. For me, it is the most beautiful season in fashion. Beautiful boots look to woolly tights and feminine skirts just always great, are comfortable and flatter every figure. It is slightly windy, I recommend a petticoat to do so.
There, a petticoat is just as comfortable and warm as a petticoat. You can find my recommendations here*.
Who found his favorite rock, can combine them in various ways with cardigans or blouses.
My favorite is this year and number 4 of my top 11 the stoats floral skirt* by Bunny. It also equal to, and this is a belt for a price of € 45! The sweet combination of hares, foxes and deer, there are here*.
Polka dotsare always super! You can see the great rock by Pussy Deluxe in the next point, a good all-rounder for every occasion!
5. a large umbrella with a view
In the cool, windy weather, the rain can also come from all sides. Us ladies is an abomination to say goodbye after leaving the House by the careful infected hair.
I love the screen*, because it protects me all around. The transparency is very helpful to all views and not from a lack of perspective against the next pedestrian or even a lantern to stumble. Of course, the sweet kittens are the icing on the cake! Their large eyes sell the bad weather mood in no time. You get the wonderful screen here*.
6. a Hot Dog maker for the loved one
A humorous gimmick must sometimes be easy between all the stylish pieces! Who wants to do something good after a long day of his loved ones, may be this offbeat device in the 50s design use. So you can to fix warm Hot Dog – rolls and sausages and enjoy in a cosy autumn evenings at home or with friends.
The piece fit optically perfectly in the beloved retro kitchen is quite cheap with just under €40 and lands so that number I'm 6 of my top 11.Und safely, that this nice unit just like fries vegan sausages. You can find the Hot Dog maker here*.
He is also a funny gift idea!
7 rubber boots with great print
Among the top 11 in the fall is of course a very special pair of shoes*! The rainy weather is dreary enough already, so why still hide behind gray clothing? My recipe: beautiful prints with feminine motifs to sweeten your day and make even joy, to cross the puddles!
The shoes are female chic, and who buys them not too tight, can pull in some cozy socks on colder days.
Perfectly fit to the new umbrella under the motto "It's raining cats and dogs" the elegant fur noses a round may go splashing around with us. You can find the shoes at this link*.
8 coasters Plauen lace
The history of the Plauen lace is more than 100 years old. Incomparable stands for quality, tenderness, elegance, and always a little bit of luxury.
See the delicate doily – for decades – simply glamorous out on each table. Imagine something that Miss Étoile jug above * at the Plauen lace! Doilies belong in every retro budget, I think, and may not be missing in my top 11.
Even if the pieces have a very delicate and sensitive, the Plauen lace is still very robust! Should go at a dinner party a drop of red wine next to it in time you can wash them at any time.
If you are looking for great coasters or Doilies, you can find them here. Photo: Anne Schwerin, H & M: Catherine Zimmer, dress: Frozen Hibiscus, headpiece: Tate Millinery. *
9. a cozy little Red Riding Hood Cape
Coats and jackets can you have in the cold season is never enough! In addition to the above swing coat, this piece is my secret favorite. Recently I visited the Wienerin Antonia Gruber of the label Vienna design.
It provides not only high quality 40's and 50's dresses, but has a great Cape also designed for the autumn.
The deep red color looks simply stunning in the gloomy forest. The interface somewhat reminiscent of little Red Riding Hood, what the wearer and also ensure a joyful smile in the face will conjure up the one or the other passers-by. The piece is somewhat price-intense, but guarantees a unique companion for many years. You can find the beautiful Cape here in our Online Shop.
10-50's Cookbook
Autumn is just the time in which you can enjoy it if it's raining outside as from buckets. How about to spend those hours in beautiful round with family and friends?
A great tip for culinary pleasurable hours is the school Cookbook by Dr. Oetker* in 1952. The first edition appeared already 1911! Many people know this kitchen guide certainly by their parents and grandparents. More recently, there is a new edition of this classic, and the quite faithful to the original! You will find the great book for only 15 euros here*. Enjoy the feast!
11 Gin set to do it yourself
"By the Dutch under the name of 'Jenever' invented by the British to the ' London Gin' refined and loved by the world." Gin has an unparalleled history and is strongly associated with the British Empire."
For this reason, Frida & Finn has a Kit* put together, you can serve up his own liquor such as Martini or GinTonic itself and disappear in times past. To do so, the set contains secret seasonings. After 36 hours, the approachable drink is ready.
Last but not least in my top 11. You will find here the Gin set to do it yourself*.
The top 11 was too short?
These are just a few of many great things that give the gray days of autumn sunshine. Do you have other ideas? I'm curious!
More of them? More wonderful retro and vintage tips you can find here: my shopping recommendations.
* Here you can find my shopping list of products and stores, the friends warmly on the heart can I. Whether it's the perfect Retro fashion, original vintage accessories, craft ideas, or sweet decoration for nostalgic flair at home – with lots of love I've put together my favourite shops here.
If you shop in the online shops referred to, I am very, if you not only here, always directly over my links – on the whole blog – on the pages of the shops. I get a small Commissionthat helps me to run this blog and continue to keep free of banner ads for it. You have no disadvantage as a result.
On the contrary, the prices are the same and I am always trying to lead you directly to the most interesting products and best deals. Thank you for your loyal support and in particular enjoy the shopping!
Gallery
143 best Hair Inspiration images on Pinterest
Source: www.pinterest.com
Best 25+ Red low lights ideas on Pinterest
Source: www.pinterest.com
Best 25+ Red low lights ideas on Pinterest
Source: www.pinterest.com
40 Diverse Homecoming Hairstyles for Short, Medium and …
Source: www.pinterest.com
denim jeans with a white top a great look!
Source: www.wehotflash.com
FIRST LOOK: Air Jordan 5 'Take Flight'
Source: www.doovi.com
Fashion, Sewing Patterns, Inspiration, Community, and …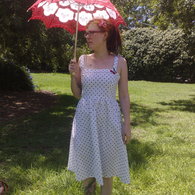 Source: www.burdastyle.com
Zoe's Friends Animal Rescue
Source: zoesfriendsanimalrescue.com
248 best tomboy looks images on Pinterest
Source: www.pinterest.com
Fame and Flattery Coat in Scarlet
Source: www.modcloth.com
Best 25+ Fall hair color for brunettes ideas on Pinterest …
Source: www.pinterest.com
Trendy Hair Color Ideas 2017/ 2018 : fall red hair color …
Source: fashionviral.net
25+ best ideas about Balayage highlights brunette on …
Source: www.pinterest.com
1001 + Ideas for Brown Hair With Blonde Highlights or Balayage
Source: archzine.com
Sensual Retro Hairstyles for Fall 2015
Source: pretty-hairstyles.com
Hair Color: Belgian Blonde Formulas: (on starting level 7 …
Source: www.pinterest.com
11 best Hair by Hannah images on Pinterest
Source: www.pinterest.com
Best 20+ Burgundy Hair Highlights ideas on Pinterest …
Source: www.pinterest.com
47 Highlighted Hair for Brunettes | Hair
Source: www.pinterest.com
Hypnotizing Long Brown Hair With Highlights
Source: hairdrome.com