Recipes Book heart of woman
Fine delicacies and loving styling ideas from the Queen of hearts Carolin Strothe
The enchanting vintage blog by woman heart I made long in the heart. Regularly she kidnapped their readers with their loving decorations and fancy recipe ideas in whimsical, fairy-tale worlds.
Behind sugary book "fine delicacies and loving styling ideas' * Foodblogger, stylist, and food photographer Carolin Strothe is. You invested your leisure time like in 'the big and small things that make life'.
On her blog our site she presents lovely baking ideas, but also vegetarian recipes can be found. She grabbed their finest projects in her book, and it is worth to browse.
That she has spent much time in the gardens of her family as a child, she can sound in many of her recipes. Carolin places much emphasis on fresh fruit and vegetables and know exactly which fruit is best to what sweet cakes can be.
Their often home-made decorations, hand-painted porcelain and old vintage treasures are always perfectly matched, and so each of their arrangements is a small dream landscape.
The Petit Paris and into Wonderland
Wife has divided into seven different chapters your book passion. Each descending in a special theme world. It really is a treat, with this beautifully designed pages to scroll. The whole presentation, the design, the choice of color and font, everything is just perfect and coherent. One feels immediately taken with this sweet dream worlds and would like immediately after all tinker and bake.
With their culinary travel, author in the Petit begins Paris, to move the capital of love in our own living room.
Sweet treats offer a worthy replacement for a walk through the French capital. Whether a crème brûlée cake for the big cake-hunger, or magical Macarons in candy colors. The coffee guests go home guaranteed with a happy and contented smile.
From Paris, takes us through the Wonderland Carolin and decorated their sweet creations with vintage Puppengeschirr and Bunny figurines from the flea market. The scroll through every page lovingly crafted elicits from me and all my female guests who book have caught full of enthusiasm in a permanent "Oooh" and "Aaah" and "Oh, how nice it looks!".
Of the tea party of the Mad Hatter continues it in the Bella Italia, where Mrs Herzblut boasts easy vegetarian dishes.
Quite wonderfully, I find the "Swing cats ball", in which a mini Guglhupf and sweet swing cat cookies set the tone. Served between gold trim Dinnerware and shellacs. Hach, how should miss decide because what tried them now as first!
A recipe from woman passion
Gluten – free and lactose-free raspberry Gugelhupf (d 16 cm)
I dared to me heart with a special target of two recipes from woman. For us, it's not so easy to try recipes from 'normal' cookbooks, because we have to prepare these gluten – and lactose-free.
Gluten-free cakes are often somewhat dry, and so I dared me Herzbluts mini Guglhupf but with a little concern to women. The result has very excited me and my guests and it has enjoying so excellent that I do not want to deprive's friends.
Since I have no mini Gugelhupf cake form, I have slightly increased the amount of ingredients and filled the dough in a large Gugelhupf. The result is a sweet wreath, which visually is a highlight. Due to the raspberry Macarons I prepared it with raspberries instead of cherries (as in the book).
For the dough:
2 eggs
75 g raw cane sugar
80 g vegetable shortening
75 ml almond milk
½ TSP vanilla, crushed
150 g gluten-free flour (eg. by Schär)
2 TSP gluten-free baking powder (eg. by REPUTATION)
1 pinch of salt
50 g raspberries (fresh or TK)
30 g dark organic chocolate, chopped
some margarine and flour for the baking pan
For the glaze:
100 g organic powdered sugar
2 TBSP raspberry juice, unsweetened
For decoration:
Fresh raspberries
Preheat oven to 175 ° C upper and lower heat. Frothy light beat eggs and sugar in a large bowl with the whisk of the hand mixer. Stir in margarine, almond milk, and vanilla. Mix the flour seven, with the cream of tartar baking powder and salt. Pour the mixture gradually to the glance and stir to make a smooth dough. Mix chopped chocolate into the dough. Pick the raspberries in the dough.
Grease the bundt cake pan with margarine and sprinkle with some flour. Filling with the dough and bake the Gugelhupf in the Middle rail of oven for about 35-40 minutes. With a wooden skewer in the Gugelhupf cake stand and test whether he is ready. Get the Gugelhupf cake out of the oven and allow to cool properly. Because if the Gugelhupf is too early, he can break.
Sift powdered sugar and mix with the raspberry to a thick glaze. So that the surface of the cowl hupfs pull over and into the grooves running down let. Garnish with a few fresh raspberries.
And now with pleasure enjoy!
A heart through and through
In her preface, Carolin describes how relaxing she finds it in her kitchen to a velvety soft yeast dough, or make small festivals to original themes and decorate. This relaxation have I taken from this book and the first time for a long time with so much pleasure and ELAN baked.
It's huge fun to decorate everything according to a specific theme and to turn his living room table in a romantic landscape. So you spoiled not only its guests but also themselves, how it writes wife lifeblood so beautiful.
I enjoyed it correctly lifeblood with wife, through the recipes to taste me, the decoration according to tinker and excited to watch the Gugelhupf cake in the oven takes its comforting color. And the best part of this: it has all tasted wonderful!
I'm already very forward immediately to prepare the next treat!
Gallery
De 1779 bästa Beautiful plating-bilderna på Pinterest
Source: www.pinterest.se
Hambleton Hall and the Art of Fine Dining. #Food #Desserts …
Source: www.pinterest.com
What It's Really Like to Be a Mall Santa and Mrs. Claus
Source: www.cosmopolitan.com
Deauxma | Deauxma | Pinterest
Source: www.pinterest.com
25+ Best Ideas about Michelin Star on Pinterest
Source: www.pinterest.com
Meet Social Pantry- London Wedding Catering
Source: www.mrandmrsunique.co.uk
8 Best fine dining restaurants in Bangsar, Kuala Lumpur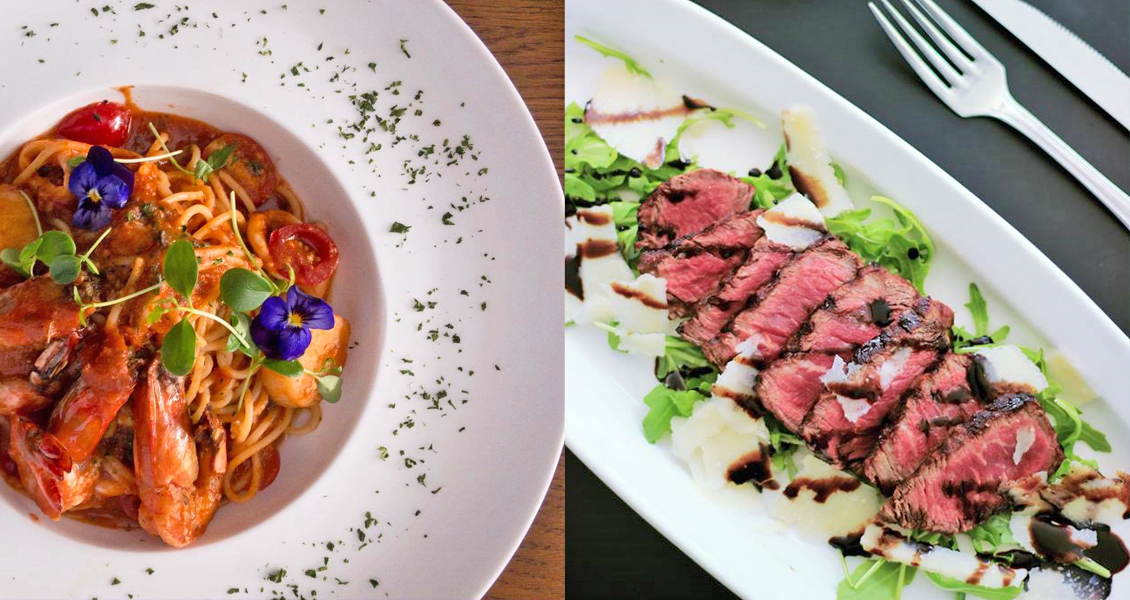 Source: www.mariefranceasia.com
Ratatouille & Plating | Personal Chef
Source: www.pinterest.com
Bottega Wine and Tapas by Kley Design Studio
Source: interiorzine.com
#plating #presentation …
Source: www.pinterest.co.uk
Lamb main course | Beautiful plating | Pinterest
Source: www.pinterest.nz
Best 25+ Food plating ideas on Pinterest
Source: www.pinterest.com
Food Plating Idea. Shrimps and Lobster.
Source: www.pinterest.com
25+ Best Ideas about Plate Presentation on Pinterest …
Source: www.pinterest.com
The 25+ best Plating techniques ideas on Pinterest
Source: www.pinterest.com.au
Dessert Styling – Dessert Plating – Food Plating
Source: www.pinterest.com
Michelle Conners
Source: www.pinterest.com
Cuisine: Fine Dining at Home
Source: daman.co.id
Cuisine: Fine Dining at Home
Source: daman.co.id
Delicious Delights & Fine Dining
Source: www.suzyclement.com