We have a new section on the blog. We have called it "Stories of Fashion" because in it, apart from reviewing the lives of our favorite designers, we want to emphasize the importance of their work throughout history.
For this first installment, we have moved back in time to the late nineteenth-century France, and more precisely, the population of Saumur, the birthplace of one of the greatest designers of all time: Coco Chanel.
The hard origins of Coco Chanel
To understand the aesthetic and moral principles that Gabrielle Chanel defended throughout her life, we must first know some details of her childhood.
Born in a hospice, she knew the misery and frustration of living without resources.At age eleven, she saw her mother die, a hard blow that did not make a dent in her pride, the energy that kept her alive in the orphanage.In it he learned to sew, and after six years he was sent to a religious boarding school in Moulins, home of his paternal grandparents.In this institution coincided with his aunt Adrienne, and together they completed a demanding training and thought to return to the girls without resources in professionals.
The world of entertainment
Subsequently, Gabrielle and Adrienne worked in a drapery and as tailors. The circular of men by the local propitiated that they were invited to the cabaret of Moulins de Allier. There, Gabrielle was attracted to the show, singing in particular, so she began a brief career as poseuses , girls who amuse the audience between performances and who pass the saucer between the audience at the end of the performance.
Although Gabrielle had some success, we know that she did not dedicate herself to the show.What their biographers did discover is that, more or less at this time, they began to know it by the nickname of Coco.
And where does this name come from?
Some believe that the term cocotte , term that refers to women maintained.Others, on the other hand, speak of two songs from their repetorio, "Ko ko ri ko" and "Qui qu'a vu Coco?", A popular tune that tells the story of a girl who has lost her dog Coco.
A fascinating story, right? For this has only been the beginning. In future installments of our Fashion Stories we will talk more about Coco Chanel and other great figures of the design.
Gallery
Cara Delevingne & Pharrell Williams star in the new Chanel …
Source: www.vogue.it
Logos designed by women – Logo Geek
Source: logogeek.uk
Coco Chanel Quotes at Great-Inspirational-Quotes.com
Source: www.great-inspirational-quotes.com
1000+ images about Icon | Coco Chanel on Pinterest
Source: www.pinterest.com
The Evolution of Giorgio Armani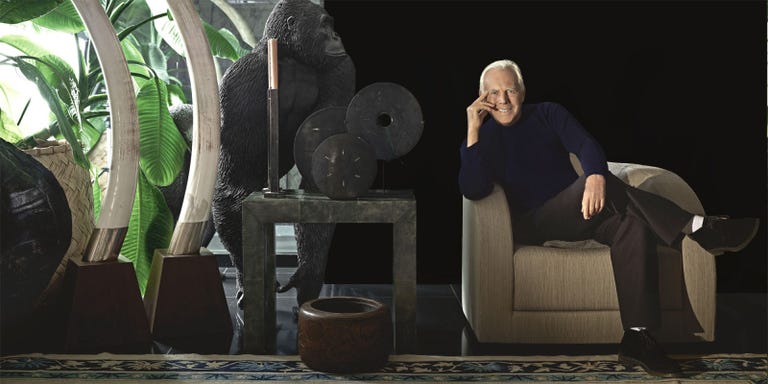 Source: www.harpersbazaar.com
27 best images about History of the Chanel Little Black …
Source: www.pinterest.com
Business of Fashion History – Gabrielle 'Coco' Chanel …
Source: www.ecofashiontalk.com
Gabrielle Chanel : Fashion, History
Source: theredlist.com
Coco Chanel Dress ~ The Story of Chanel Little Black Dress …
Source: fashionstyleguru.wordpress.com
27 best images about History of the Chanel Little Black …
Source: www.pinterest.com
Gabrielle Chanel : Fashion, History
Source: theredlist.com
27 best History of the Chanel Little Black Jacket images …
Source: www.pinterest.com
.: history of the fashion-COCO CHANEL
Source: celyneglam.blogspot.com
A Brief History Of Coco Chanel's Iconic Jacket
Source: stylecaster.com
The History of the House of Chanel
Source: www.pinterest.se
10 legendary quotes from Coco Chanel
Source: en.vogue.fr
Coco Chanel: A Fashion History » Vintage Fashion Guide Blog
Source: www.vintagefashionguide.com
27 best History of the Chanel Little Black Jacket images …
Source: www.pinterest.com
The 25+ best History chanel ideas on Pinterest
Source: www.pinterest.com.au
Coco Chanel: A visual history of a style revolutionary
Source: www.konbini.com