Sexy vintage pin up girls, which were drawn by pin up artists from the 50s, found still today E.g. on iconic refrigerator magnets, T shirts or mugs. This playful drawings of women of the 50s who prefers calendar sheets, movie posters or magazine covers their numerous Viewer anlächelen friendly, never go out of style.

The colorful world of pin up girls stimulates the imagination, shows piquant glimpses, but rarely, these young girls are shown completely naked. Their poses are always skillfully sexy, but never vulgar. Like figure around Pencil Skirts or petticoat wear clothes which release unwanted insight by a wind shear pin ups.

A large population loved these erotic representations of pretty young girls in sexy poses in the 50s. Vintage pin up girls inspired the soldiers in the war and provided for cohesion within the team or they smiled coquettishly by innumerable Magazincovern or large advertising posters. Even today, we know some of the famous pin up pictures from the 50s.
Today we want you two the present famous pin up artists from the 1950s closer.
Gil Elvgren
Gil Elvgren, who lived from 1914 to 1980 was one of the most important pin up artists of the 20th century. Gillette Elvgren was born in Saint Paul, Minnesota and was an American artist for vintage pin up girls, illustrations and advertising. He began his study of architecture at "Minnesota Art Institute". There, Gil noted quickly that his vocation and passion was drawing. For this reason, he transferred to the "American Academy Art of" to begin studying art. After he had completed that, Gil Elvgren worked initially for "Stevens and large". There he met the PIN flush and advertising Illustrator Haddon Sundblom, which further he gave information about the kessen-winning vintage pin up girls, that were very popular among all social classes at that time. In 1937 he worked for the company "Louis F. Dow", one of the leading publishers of the United States. For this company, he designed about 60 pin ups. In 1944, he left "Louis F. Dow", to work in "Brown and Bigelow", which offered him a higher salary. The company dominated the sales branch of calendars and advertising billboards in the United States. His pin up portraits for "Brown and Bigelow" are today renowned. Gil Elvgren worked successfully for "Brown and Bigelow" from 1944 to 1972.
Gil Elvgren was the undisputed champion in the portraits of the ideal, a typical American woman should look like. He was not only pretty 50s calendar pin up girls, including its promotional advertisements for Coca Cola were well known. He was strong from the early "pretty girl" illustrators such as Charles Dana Gibson, Andrew Loomis or influenced Howard Chandler Christy. In the 1950s, Gil Elvgren worked on various projects for magazines, among other things, he illustrated stories for "the Saturday evening post" or the "Good Housekeeping" magazine.
Zoe Mozert
Zoe Mozert was one of the most famous pin up artists of their time. She was one of the few female artists for pin-up and glamour girl illustrations worldwide. Zoe was still successful even as a pin up model. She was born with the name Adelaide Moser in 1907 in Colorado Springs, Colorado and died in 1993 in Flagstaff Arizona. In 1925, she studied at the "Philadelphia School of industrial art" under Thornton Oakley, an American artist and Illustrator, who was a former student of Howard Pyle. Pyle was a very famous children's book author and Illustrator in the United States. With a such well-known lecturers, Zoe has made large progress and drew hundreds of title pages for known magazines, advertising billboards and posters throughout their career.
Often, Zoe was her own model by using cameras or mirrors to catch her pose and then paint off. Their pictures were famous for their pastel style and the realistic representation of their beautiful women. In 1941, bought the first nude by Zoe Mozert "Brown and Bigelow", and hired the talented artist for an exclusive calendar with erotic images.
During the war up were edited by Zoe Mozert pin series for the company, which the name "victory girls" wore and the soldiers should inspire. The PIN flush pictures were published both as a calendar, so-called Mutoscop – cards. A Mutoscop was a special apparatus for the purpose of moving images in which one radial mounted a large number of photographs on stiff cardboard images on a wave. Through the opening of a show whose viewers gained the illusion of a small film with moving images. The "victory girls" by Zoe Mozert thus kess waved at the soldiers and put into motion pictures in sexy pose.
In 1946, Zoe designed the film posters "Calender Girl" for Republic Pictures. This movie was about a "Gibson girl". This was a personification of the female ideal of beauty, which gained its name from its inventor and Illustrator Charles Dana Gibson. In the same year, Zoe "Never say goodbye", in which Flynn himself played a PIN flush artists drew the pin ups for the comedy by Erol Flynn.
In 1950, Zoe Mozert became the climax of her artistic career when she became one of the "big four" together with the artists of Rolf Armstrong, Earl Moran and Gil Elvgren.
One of her most famous works was the poster for the film "True confessions" from Paramount Pictures, in which Carole Lombard had the main role and the poster for the movie "the outlaw" by Howard Hughes, in which Jane Russell played with. Her most famous picture was "Song of the desert" from the year 1950.
Still sexy 50s pin up smile on garments, merchandising girls us articles or objects of daily use. In our Vintage Shop can be found a lot of iconic pieces of clothing in the original pin up style and cute accessories with the beautiful original pin up girls from the 50's.
Gallery
Bradley Miles (bradleymiles) on Pinterest
Source: www.pinterest.com
Eduardo Paolozzi Meet the People, 1948 | POP ART
Source: pinterest.com
1950s fashion
Source: www.tumblr.com
Zombie Pin-Up Calendar 2014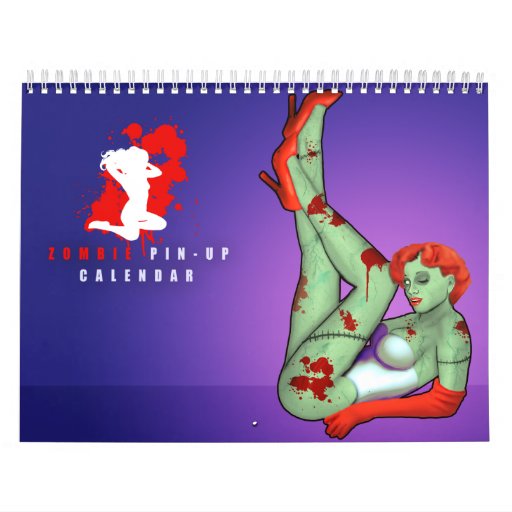 Source: www.zazzle.com
The Passing Tramp: Dark Passage (1947), starring Humphrey …
Source: thepassingtramp.blogspot.com
100+ [ For Tattoos 2012 Pin Up ]
Source: tattooschennai.com
Top 50 des maquillages Halloween les plus flippants, maman …
Source: www.pinterest.co.uk
Pop Art | Inspiration
Source: pinterest.com
Change Over to a Victory Job propaganda poster
Source: artblart.com
Wall sign; Steve McDonald Artist-Red Crown Gasoline Pin Up …
Source: auction.catawiki.com
10 Colorized Photos of Audrey Hepburn
Source: www.oldpicsarchive.com
Self Portrait Pregnant with fried eggs
Source: www.pinterest.com
vintage hair on Tumblr
Source: www.tumblr.com
Chart Beats: The Best Of 1988
Source: chartbeat.blogspot.com
Classic Muscle Car Coloring Pages
Source: www.pinterest.com
Gundam pencil drawing | Gundam | Pinterest
Source: www.pinterest.com
Perruque brune carré court femme : Deguise-toi, achat de …
Source: www.deguisetoi.fr
Pop Art Wonder Woman | ILLUSTRATIONS | Pinterest
Source: www.pinterest.com
The Dramatics | R&B Male groups 50's-present
Source: www.pinterest.com.au
Best 25+ Medium wedding hair ideas on Pinterest …
Source: www.pinterest.com